We are the Corporate Linking Office for support in the management of the Polytechnic Laboratory System.
SILAB articulates and collaborates with all the faculties and research centers of ESPOL to integrate and strengthen the capacities of teaching, research and/or services laboratories and, thus, to generate a transformative impact on society, which contributes to sustainability institutional and provides innovative solutions to the industry, productive sectors and the general public.
ESPOL, through the SILAB office, offers the polytechnic community and the general public the services of laboratory tests, technical advice and tailored research.
ESPOL has laboratories and research centers with international standards under the ISO/IEC 17025 standard that work to be agents of transformation of the quality and competitiveness of the productive sectors of our country.
SERVICES CATALOG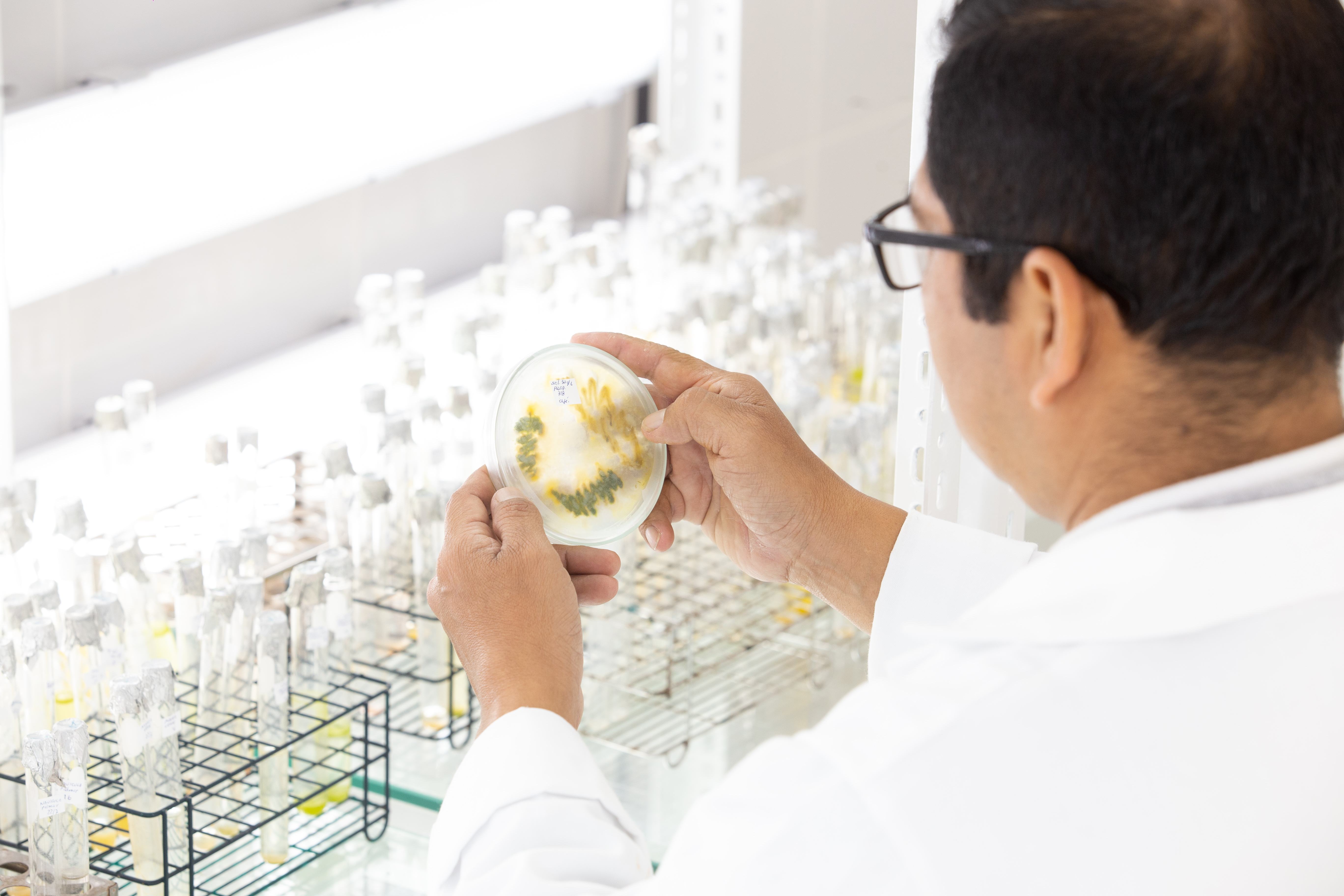 ​
Within the catalogue, laboratories and centers have been divided into the following areas: 
FOOD AND AGRIBUSINESS
Biotechnology Center, CIBE
Food and Environment Analysis Laboratory, PROTAL
Soil and Plant Nutrition Laboratory
CONSTRUCTION, MATERIALS AND ENGINEERING
Materials Evaluation Laboratory, LEMAT
Geotechnics and Construction Laboratory
Thermal Testing and Energy Efficiency Laboratory, LABET
Petrography Laboratory
SOCIETY AND TECHNOLOGICAL INNOVATION
Center for Research, Development and Innovation of Computer Systems, CIDIS
Laboratory of Experimental and Behavioral Economics, LEE
CHEMISTRY, ENVIRONMENT AND HEALTH
National Center for Aquaculture and Marine Research, CENAIM
Instrumental Chemical Analysis Laboratory, LAQUINS
Hydrocarbons Laboratory
Aquatic Ecosystem Research Laboratory
Laboratory of Toxicological Research and Environmental Health
Biomedical Research Laboratory
LABORATORIES, EQUIPMENT AND SERVICES FINDER
This tool will allow the search for information in an easy and fast way to find services, equipment, contact information and location of the ESPOL laboratories.
Contacto: silab@espol.edu.ec
Twitter: @SilabESPOL