The trainer and initiator of the subjects of kayak and triathlon in ESPOL, Captain Jorge Mancheno, organized with his students a "Club de Kayaclismo" (Kayak Club) for members of the ESPOL community, their families and friends in Guayaquil. Kayak has the status of a free elective.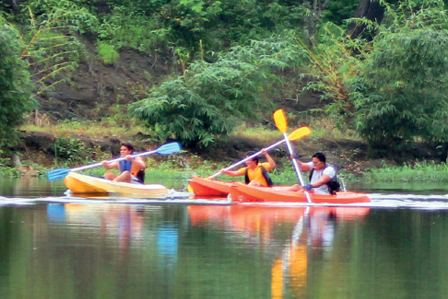 A combination of swimming, cycling and running makes up this sporting discipline. The Campus Politécnico has a semi-Olympic swimming pool, a 3.3 km cycling track and a cross-country running track that skirts one of its lakes, with a length of 2.5 km.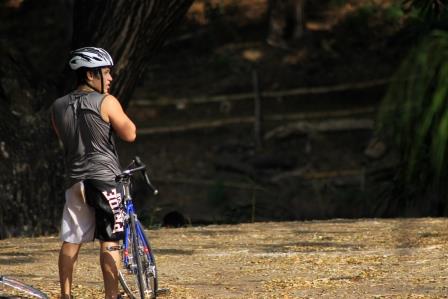 The lakes of ESPOL are known as one of the main attractions of the university campus. Around these mirrors of water there is another important amenity that ESPOL students and staff share with Guayaquil. This is the "Ciclovía del Lago" (Lake cycling track), which covers a length of 2.5 km.
On 4 July, the "Ciclovía del Lago" was added to the list of sporting and recreational options offered by the institution. It is equipped with signs made from recycled materials, in accordance with the institutional commitment to caring for the environment.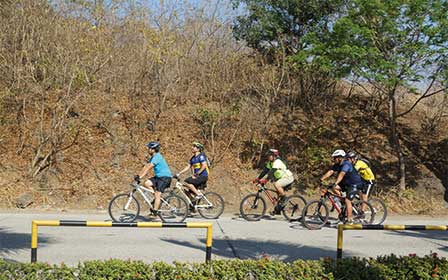 The mini stadium of the Campus Gustavo Galindo of ESPOL is the venue of choice for sporting activities in the institution. ESPOL students participate in volleyball, basketball and table tennis. In addition, the building serves as a center for theoretical introductory courses in the subjects of triathlon and kayak.
The ESPOL stadium is divided into two sections: a multidisciplinary court for basketball and volleyball, and another for playing table tennis. The building also hosts the annual inauguration and sporting encounters of the Multidisciplinary Metro Politécnico Championship.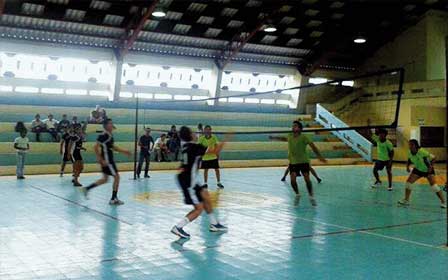 The Campus Gustavo Galindo of ESPOL has two grass pitches, both complying with the regulation measurements approved by the International Federation of Association Football, FIFA. These pitches annually host two internal championships: Metro Politécnico and Intercollegiate. They are also used for training the "Club Deportivo ESPOL" and participants in the Championship of Promotion to Second Division of Ecuadorian football.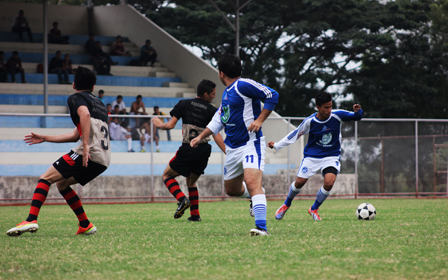 From 1998, ESPOL has a regular cheerleading team, Cheer Espol. It is made up of students who practice Olympic gymnastics and choreographic routines in the mini stadium.