ONLINE SERVICES
UNDERGRADUATE ACADEMIC SYSTEM
POSTGRADUATE ACADEMIC SYSTEM
VIRTUAL LIBRARY
CENACAD
ACADEMIC COUNSELING
ESPOL REPOSITORY
ACADEMIC ADMINISTRATION SYSTEM
EMAIL SERVICE
SIDWEB
For more information about online services, see Management of Technologies and Information Systems
SERVICES FOR THE COMMUNITY
The ESPOL community has at its disposal the medical dispensaries of the Campus Gustavo Galindo, offering services of nursing, medical checkups and first aid. These services are free.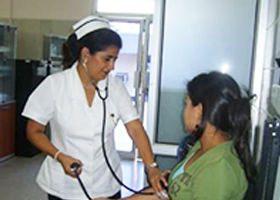 Psychological care is free. ESPOL students can request an appointment and obtain specialized counseling on personal or family problems, difficulties in studies, etc.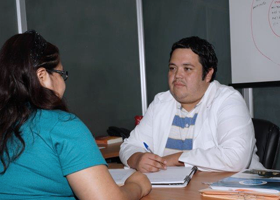 ESPOL's Central Library, CIB, offers the services of virtual library, loan of books, computers and laptops. Students have access to extensive reading areas and study cubicles.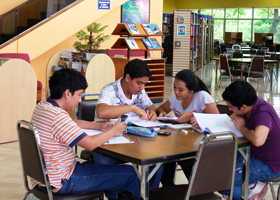 Information for freshmen and students
The Vice Rectorate for Student Matters and Welfare offers information to students on transport, diet, health, sport, scholarships, credits, agreements and activities related to the institution.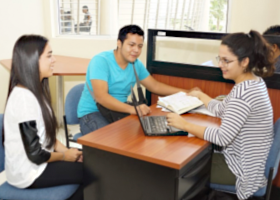 Services of dental care and clinical laboratory
Within ESPOL there is a franchised service on offer of a Clinical Laboratory, situated in the area of Technologies, and one of dental care, situated in the area of Student Welfare. These services are not free, but there are discounts for members of the ESPOL community.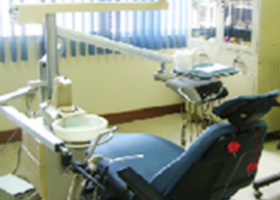 The public company TransEspol offers a transport service both to and within the Campus Gustavo Galindo. Students and staff of ESPOL enjoy this benefit, which permits safe access to the various parts of the campus.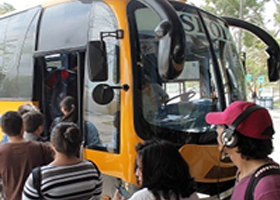 Inside the Campus Gustavo Galindo there is a branch of the Banco del Pacífico, where customers can carry out transactions such as payment of university services and fees, as well as taking out money without the need to leave campus. Opening hours are Monday to Friday from 8:45 to 15:00